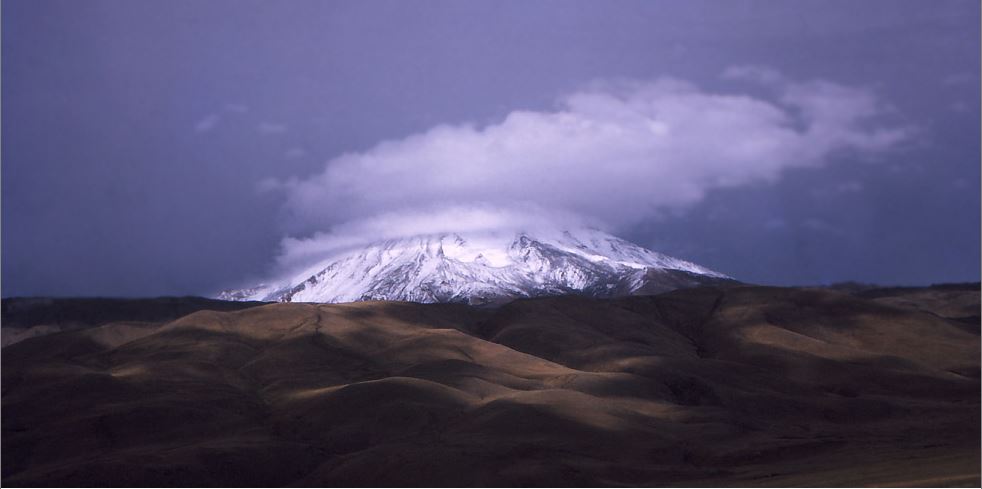 OVERLAND – 1964-2000
Ilay hitched back from Austria in 1962 then, for a bet, in April 1964, he set off with £10 to tour round northern France, sleeping rough and visiting cathedral towns. Hitching to Athens later that year he met up with a German philosophy student. That led him into Asia. They sailed to Chios and Izmir, then continued through Turkey, Syria, Jordan, Palestine, Iraq and Iran.
In 1965, he travelled overland to Pakistan, India and Nepal. War slammed the Indo-Pak frontier shut, so he returned by sea, deck-class, from Bombay to Basra, crossed Iraq and Turkey, then took the Orient Express to Paris. After five years in London and Paris, he set out for India again in 1970. The hippie era was at its height, the overland road embellished with sex, drugs and rock'n'roll. He rented a cottage in Goa but, after several months, dissatisfied with the Scene, he continued alone through Karnataka, Kerala and Tamil Nadu, then via Andhra Pradesh and Orissa to Calcutta and Delhi. On the train towards Pakistan and home, he met a student from Haryana who was to lead him indirectly into Shekhawati. He is currently completing a book on this journey.
Air fares were high, so his first nine journeys to or from Iran or India (1964-1975) combined hitch-hiking with buses and trains. The route varied, but always included a few days rest in Istanbul. In Iran a gilded figure of the Shah stood in the centre of every town and village and the Sevak, the secret police, was everywhere, hunting for folk tarnished by thoughts of democracy. Despite its beauty, Iran was an unhappy country, humiliated by foreign interference. Oil wealth had been its downfall until the Islamic Revolution of 1979 restored its sense of pride.
The route onwards to India passed through Afghanistan or southwards across Baluchistan. The former was favourite, taking in Herat, Kandhahar and Kabul before descending through the Khyber Pass to Peshawar. In Pakistan, once part of British India, he would divert to repair his grandfather's headstone, a marble cross, always vulnerable, always smashed. In India, he headed for Delhi, where there were friends.
In 1975, he set off by motorcycle, reaching Istanbul before the bike was stolen. Hitching a lift to Teheran, he continued to India. That bike journey, unfinished business, was postponed until 2000 when he returned from Churu to Purbeck with a friend, Peter Ducane, both on a 1962 Royal Enfield 350cc motorcycle. They sidestepped the hostility created from 2001 onwards by El Quaeda and Anglo-American forces. Apart from that bike trip, his post-1975 Anglo-India commutes were by air.