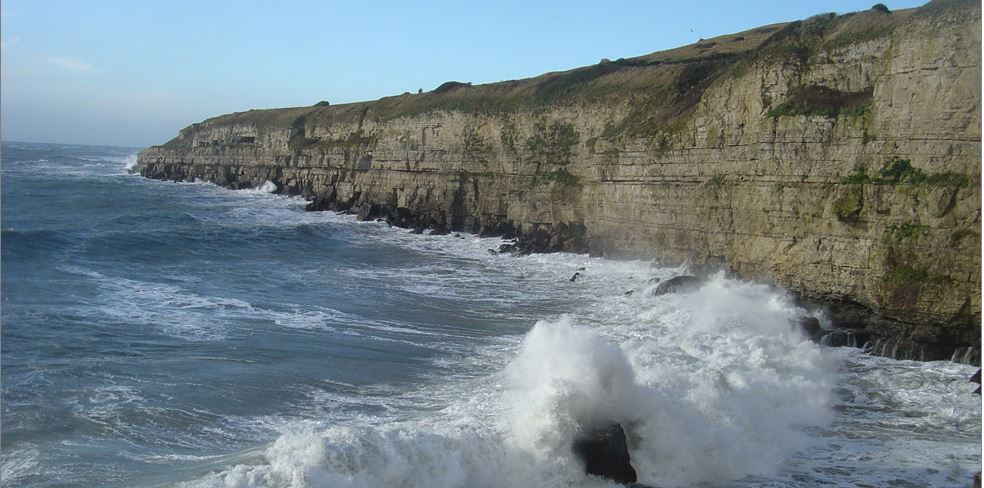 PURBECK, DORSET, UK PURCHASE
Born in 1943, Ilay Cooper was raised and schooled in Swanage, in the Isle of Purbeck, in the centre of the south coast of England. This region remains his home. Interested in wild-life, in his teens he explored all the surrounding countryside in search of birds and gathered a coterie of sick creatures, particularly birds affected by oil pollution. Apart from delivering newspapers, his first job was helping on a smallholding, where he looked after livestock.
Following brief spells on a road building project in Austria, at a chemical factory in Poole and as assistant warden naturalist on nearby Brownsea Island, he studied Geology and Zoology at London University. In 1970, after learning and teaching in London and Paris, he returned to Purbeck. There, he worked at a quarry, cutting and polishing stone, or as a waiter in a now-defunct local hotel. These jobs funded long periods of travel and research in South Asia. In 1988 he moved into a caravan at Dunshay Manor, where he still lives.
His book, PURBECK REVEALED (ISBN: 0-9548176-0-5, Price £9.99) was commissioned and published by James Pembroke Publishing to raise funds for a local school. Drawing on a lifetime of experience, 50 years of diaries and photographs and much research, it appeared in 2004, sold well and was reprinted in 2006. A new, expanded edition was published in 2008. To true Purbeck this new edition adds Wareham, Lulworth and Chaldon. With drawings by two national award-winning local artists (16 by Juliet Haysom, 3 by Toby Wiggins), it consists of 189 pages, 20 maps and 75 colour photographs by the author.
He also wrote and researched THE SQUARE & COMPASS (published 2007, ISBN: 978-0-9555327-0-2, Price £7.50), an account of one of Britain's leading public houses, to celebrate the centenary of Newman family management.For this he drew on stories gleaned from almost half a century as a regular customer. It consists of 155 pages and 320 photographs selected by Jack Daniels, who also helped with research. It was designed by James Twist.
It is available from The Square and Compass Books, Worth Matravers, Swanage, Dorset BH19 3LF, UK. Phone: (044) 01929 439229.
PURBECK ARCADIA: DUNSHAY MANOR & THE SPENCER WATSONS (2015 Dovecote Press. ISBN 978-0-9929151-2-4 Price £15) tells of an ancient Purbeck house and the three artists who lived there 1923-2006. Text, research and photos by Ilay Cooper.

[ To view more writing on this subject please see PUBLICATIONS & PHOTOGRAPHY ]